Plain Missal Cover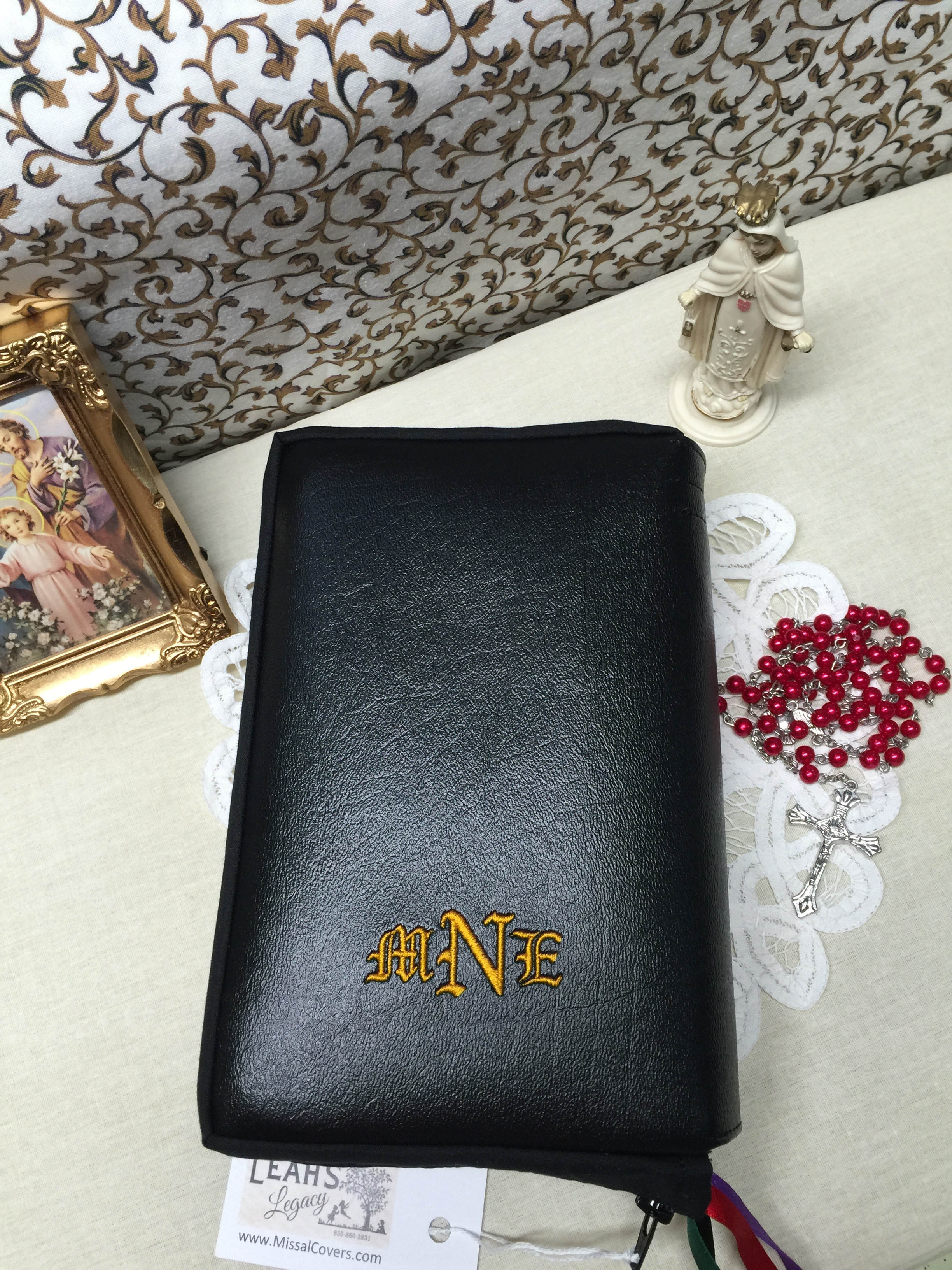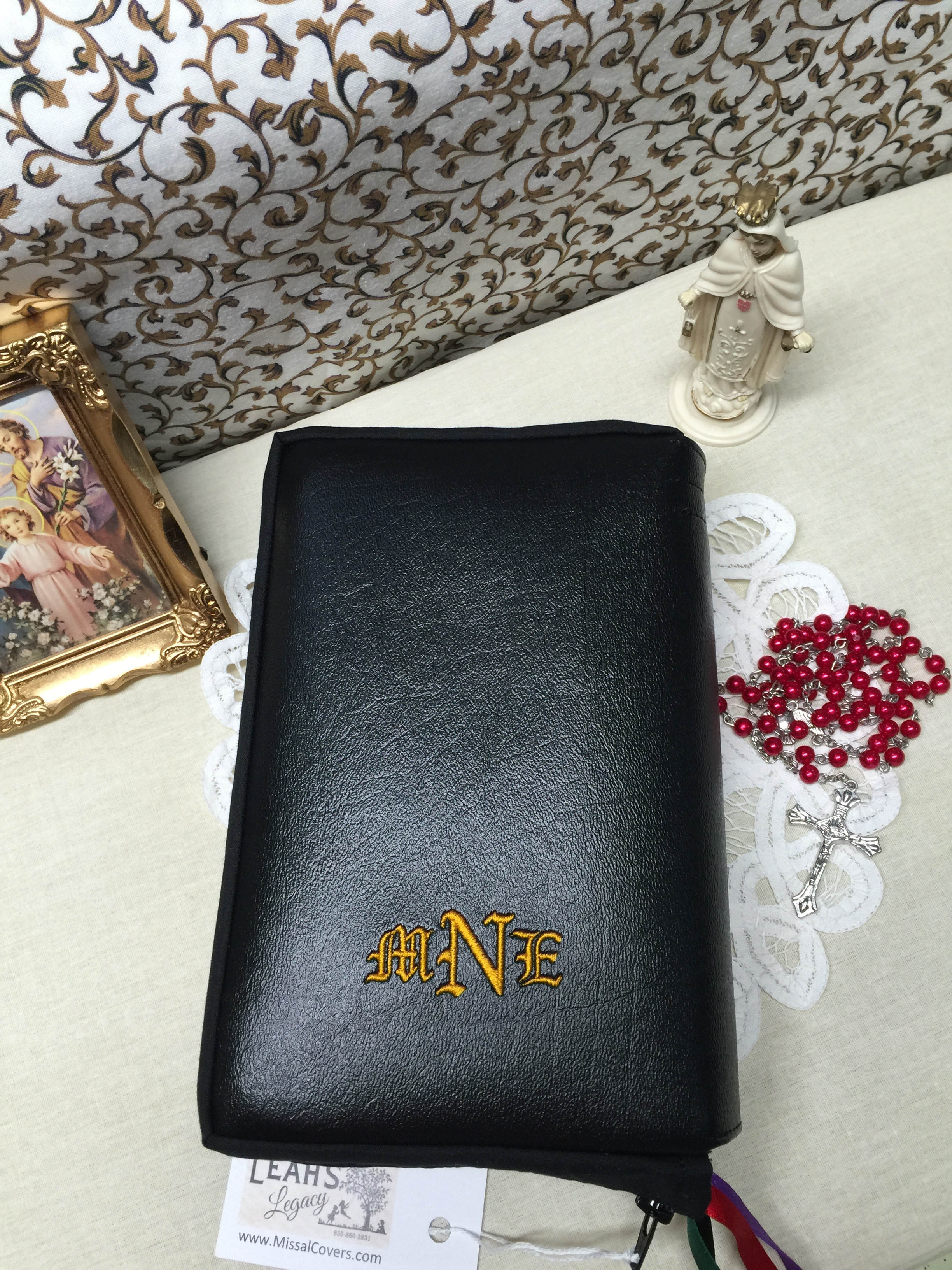 Plain Missal Cover
This missal cover has no embroidery design.
Can be made to fit any size missal, Bible, Breviary, Magnificat or any book.
Your cover is made exactly the right size for your needs, according to your book's exact dimensions, so your cover will fit your book perfectly. You will enter these dimensions when you Add to Cart. The three size categories are only for pricing purposes.
Slide your new or old, taped up missal into one of these sturdy, vinyl covers and your missal is better than new!
No more lost holy cards! The zipper closure keeps your holy cards and papers safely inside while protecting the page edges from being bent or drenched from rain. The cover is designed to leave an opening at the base of the spine where the zipper stops, allowing your ribbon bookmarks to hang freely.
Look no further for that unique gift they will treasure! A missal or breviary cover makes the perfect gift for priests, seminarians, Godparents, family or friends; Christmas, Easter, birthdays, First Communions, Confirmations, graduations, weddings or any other occasion.
Many of your questions may be answered on the About page.
If you wish to add initials or a name to the cover, there is a separate item listed in the shop. You can also add ribbon bookmarks or a holy card pocket. Please add these upgrades to your shopping cart along with your cover.